Movies You Should & Should Not Let your kids watch this Halloween
Well it's that time again: October. Halloween will be here before you know it, and each year there are plenty of Halloween themed movies for kids on TV. However, not every movie shown on ABC Family or Cartoon Network is ideal for certain groups of kids, if anything, some of them are just downright too scary for kids, but sometimes I can be very difficult for kids. Remember films like the original "Poltergeist" and "Gremlins" were rated PG when they were first released and they absolutely traumatized many kids. So assuming a film is safe for kids just because it's on TV can often be a poor judgement, and just because a film is animated doesn't necessarily mean it's meant for kids either. And I just wanted to clarify that the films that I'm classifying as "Dangerous" aren't bad films (In fact, I enjoy most of them), but I think are more intended for older audiences despite being advertised to younger audiences. Also, the age recommendations I've placed are just my own opinion.
Okay seriously, this movie is perfect for everyone! It's about as close to perfect as you can get to a perfect Halloween film. We have the wonderful folks at Disney to thank for this wonderful live action film starring Bette Middler, Kathy Najimay, and Sarah Jessica Parker. This film has everything, it has thrills, it has action, it has laughs, it has songs, it has a talking cat, and probably the coolest movie zombie ever! If you only allow your kids to watch one movie this Halloween it should definitely be "Hocus Pocus".
What's that you say? "Hocus Pocus" is playing on ABC Family
The Nightmare Before Christmas (AGES 7+)
Another Wonderful Halloween film released by Disney in 1993 (technically Touchstone, but I'm not here to debate that) is Tim Burton's "The Nightmare Before Christmas". What started out as a poem written by Tim Burton has since blossomed into a huge cult phenomenon that makes Goths and creepy kids all over the world lose their every loving minds. The creatively creepy stop-motion designs of Tim Burton, combined with the brilliant directing of Henry Selick, and the memorable & beloved songs of Danny Elfman make this cult classic a must see on everyone's Halloween movie list.
Everybody Scream! Everybody Scream!
Hotel Transylvania
(ALL AGES)
Every now and then Adam Sandler is a part of a film that makes us all go; "Oh Yeah, he's pretty talented". The story of a Hotel run by monsters for monsters is a fun and enjoyable adventures for kids and adults of all ages, and features an All-Star cast including Adam Sandler, Kevin James, Selena Gomez, Steve Buscemi, Cee Lo Green, and many others. I haven't seen the sequel "Hotel Transylvania 2" yet, but if it's anything like the first film it's has to be a must see for your kids.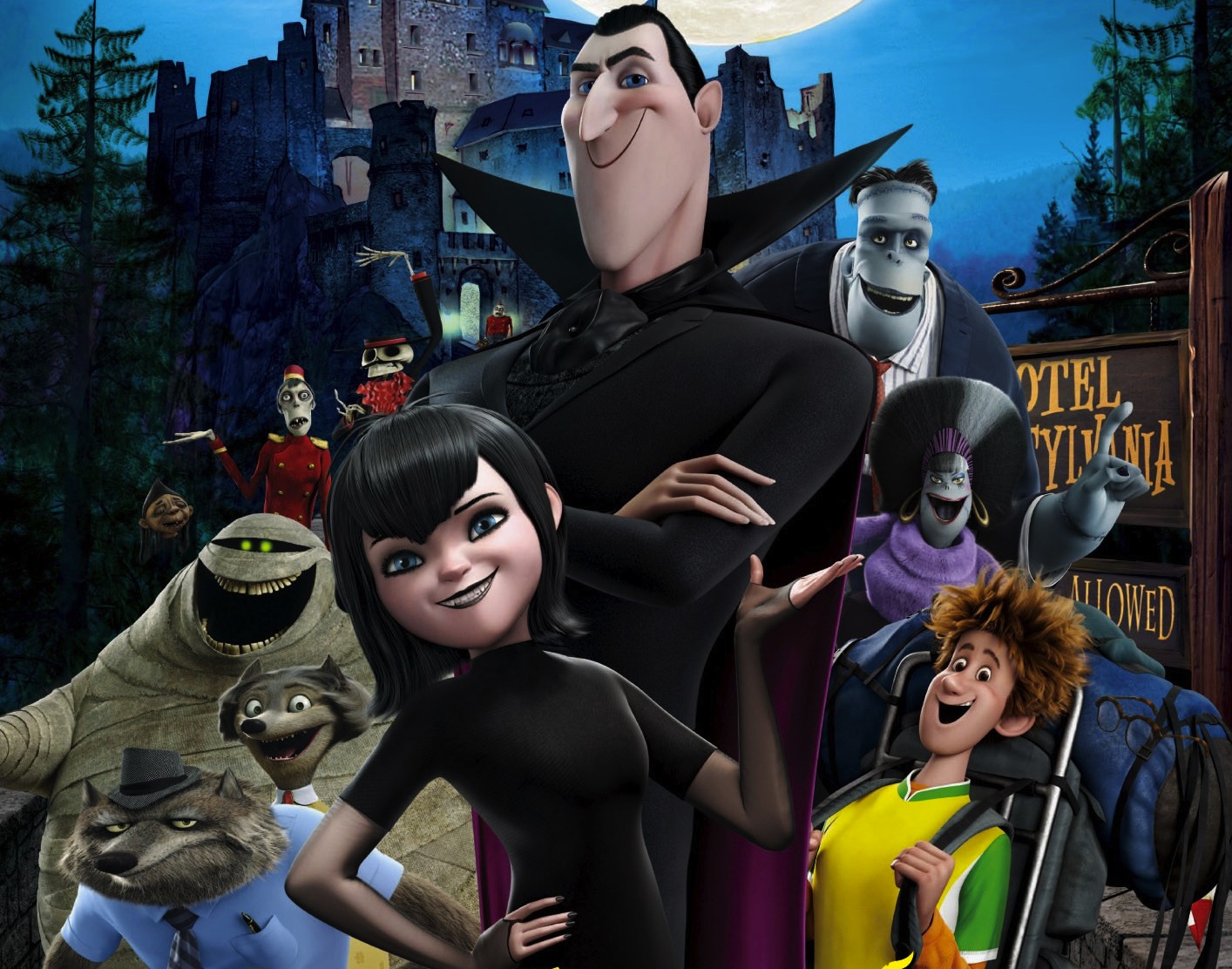 The Addams Family Values (AGES 10+)
I love "The Addams Family"; the TV show was one of my favorites as a child (and truth be told, the first person I ever had a crush on was Morticia Addams), so as a kid this was always one film I looked forward to every Halloween. "The Addams Family Values" may be a sequel film, but you don't need to see the original to enjoy it. It has all the charm and dark humor of the of the original TV sitcom from the 1960's. It's an ideal film to for your kids to watch this Halloween, and will hopefully introduce them to the awesomeness that is "The Addams Family" (da na na na *snap snap*)
Add caption
The Harry Potter Films
(AGES 10+)
The "Harry Potter" is not just a great Children's Fantasy film series, but it is also great to show your kids during the Halloween Season. Think about it; it's a story that revolves around a group of young children who are learning how to become witches and wizards! That's got to be the coolest and most interesting children's story ever told! Not only that, but the films are based off of a book series that is beloved by both children and adults. Parents can read the story to their kids, and then have a weekend movie marathon. The films aren't scary, but do contain some scenes or sequences that might be a little too intense for some younger audience members, but nevertheless the "Harry Potter" films are great films for you to share with your kids this Halloween.
This is the film that actually inspired this review. A friend of mine thought it'd be okay to let 7-year-old daughter watch the stop motion film "Coraline" last October, because she assumed it would be a lot like "The Nightmare Before Christmas", and was shocked to see that the film contains some intense scary imagery, and even references to eye gouging. This may be one of the darkest children's films ever made. I enjoy the movie "Coraline", but trust me it is not for younger kids.
You Know; For Kids!
Another stop motion film brought to us by writer/director Tim Burton, but unlike "The Nightmare Before Christmas" this one just might be a little too dark for younger audience members. The film is based off of a live action short film that Burton made back in the 1980's, about a young boy who tries to bring back his beloved pet dog from the dead in a similar style to Dr. Frankenstein. I mean the film is harmless enough, but it does contain a few intense scenes. The film has multiple references to resurrecting the dead and contains a sequence where the kids in town are being chased and tormented by some of the animals they brought back from the dead.
Same reasons as the previous two: It's a good film. It's stop motion. It contains a few scenes that may be too intense for younger audience members.
This movie was made in the 1980's to capitalize on the popularity of "Teen Wolf" and appeal to a female audience. Let me be very clear when I say this: If you let your child watch "Teen Witch" then they will suffer massive brain damage and you should be charged with child abuse for letting your child watch such a stupid and moronic film. For further explanation why please click the link below.
5 Reasons Why "Teen Witch" is the Worst Film you could ever let your children watch
Base of the classic Roald Dahl novel "The Witches" is the story of a group of witches who are bent on destroying all children. The scariest part of the film comes when the witches remove their disguises and reveal their true forms to one another. That scene is the stuff that children's nightmares are made of, and will definitely give younger children nightmares if you let them watch it.
This image could result in a lot of therapy for your kids.
Scooby Doo on Zombie Island
(AGES 11+)
I Love Scooby Doo; It's one of the Best TV series ever made, and they've also made a bunch of straight-to-video films that are very good for the most part, and the one Scooby Doo film I remember the most as a kid has to be "Scooby Doo on Zombie Island". In this one Scooby and the gang witness hordes of zombies rise from the grave, and become hostage to a group of people who are members of some sort of Voodoo Cult that pray to an ancient Cat God, and can transform into Cat People...Wow, is this an frightening film or what.