The old adage says that "it takes a village to raise a child". The semi-autobiographical 1999 film Tea with Mussolini proves just how true that sentiment can be. Based upon a chapter in Italian director Franco Zefirelli's memoir, the film chronicles the efforts of a diverse group of friends to raise a child under the threat of fascism. By turns endearingly quirky and deadly serious, the film highlights the impact and importance of family upon our lives even in the face of the most devastating of adversity.
Sometimes the closest families are made and not born
The story begins with a group of eccentric female British expatriates living abroad in Florence, Italy in the mid nineteen thirties. The ladies soon find their idyllic world shaken with the arrival of two very different outside forces; Mussolini's fascists and a little boy grieving the death of his single mother. The boy, Luca (Charlie Lucas, and later played by Baird Wallace), is quickly taken under the wing of the nurturing Mary (Joan Plowright) after her boss, the boy's father (Massimo Ghini), places him in an orphanage in order to hide the child's existence from his nagging wife. Determined that Luca have a better life, Mary and her friends take him in and each play a role in raising him, instilling within him an appreciation for all forms of art and culture. Under their tutelage, he embarks upon a journey to lead an artist's life and become, "a perfect English gentleman". Just as Luca begins to adjust to his new family however, the threat of war begins to loom heavy over Florence, prompting his father to pack up the family business, move to Austria, and reluctantly take his son abroad with him. Five years later, Luca returns after running away from an Austrian boarding school to a war-torn Florence that he hardly recognizes. When Mary and her friends are interned as enemy aliens, he springs into action to aid the only family he's ever known.
While the film chronicles the effects of the rise of fascism and outbreak of World War II upon Florence, the script's real story lies in the way that the characters cope with and overcome the adversity that they are faced with. When Luca is confronted with the loss of his mother, he finds solace in the world of love and art that Mary and her friends introduce him to. As the film progresses, it is these same foundations that inspire him to leave occupied Austria, join the resistance, and return to pursue the life that he always dreamed of. Similarly, when the women are interned, they turn to their friendship and artistic passions to find the strength and courage to keep going. Even after suffering deprivations, betrayal, and imprisonment at the hands of the fascists, there are two things that the regime cannot take away the diverse group; their love for life and each other. By the film's finish it is evident that the experiences that they have endured have only left them with a reaffirmed sense of who and what matters most in life.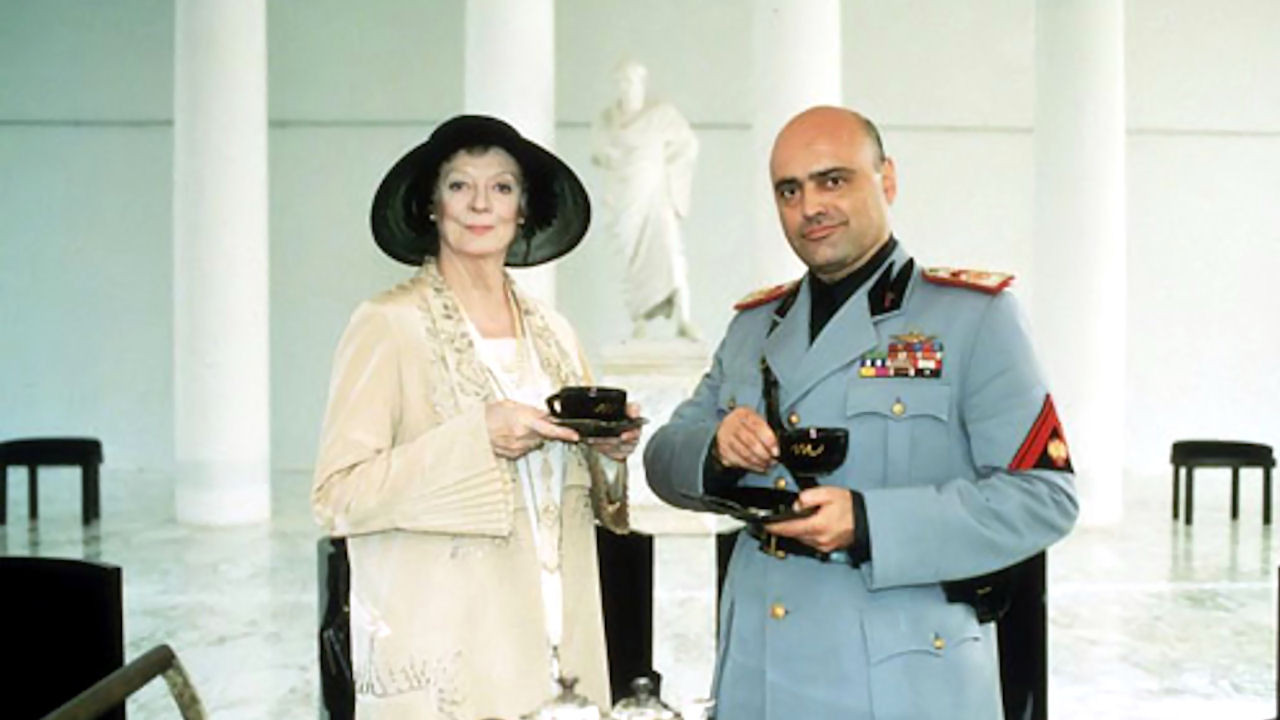 Tea time anyone?
Despite its many hard-hitting themes, the film largely maintains a gentle pace, focusing more upon the inner world of the characters than the devastating historical events surrounding them. As a result, it was crucial that the cast convey the distinct and diverse personalities that populate the film's version of Florence in order to maintain viewers' interest and add emotional weight to the often episodic story. Fortunately, the cast proves nothing short of stellar with each member of the ensemble adding their own distinct flavor to the film's melting pot of characterizations. Judi Dench and Lily Tomlin, although somewhat underused, infuse their roles as a dog-obsessed struggling artist and sarcastic, openly lesbian, archaeologist with quirky charm and an anarchic spirit that leaves audiences wishing they had more screen time. Joan Plowright is utterly enchanting as the loving Mary, and imbues her part with a sincere sweetness and warmth that ensures her bond with Luca is entirely believable. Maggie Smith makes great use of her usual comic haughtiness as the formidable Lady Hester, whose delusions of grandeur leave her unable to see the realities of her changing world. Cher dominates each frame that she appears in as the lovably loud and always entertaining show-girl turned wealthy art collector, Elsa, bringing a necessary pathos to an outwardly superficial but subtly complex character. Both Charlie Lucas and Baird Wallace are joys to watch as they portray Luca's progression from grieving child, to unsure teen, to courageous young man.
Coming of age tale, inspirational story, and family film, Tea With Mussolini is all of these things and more. Through the combined power of the performances of its uniformly outstanding ensemble cast and equal parts witty and poignant script, the film brings to vibrant life a time and place long since passed. Although the film is set over three quarters of a century ago, its central themes of the importance of family and the power of art speak to all eras and cultures. If you're looking for a film that will make you want to get up and seize life in all of its glory, sit back and take a sip of Tea With Mussolini.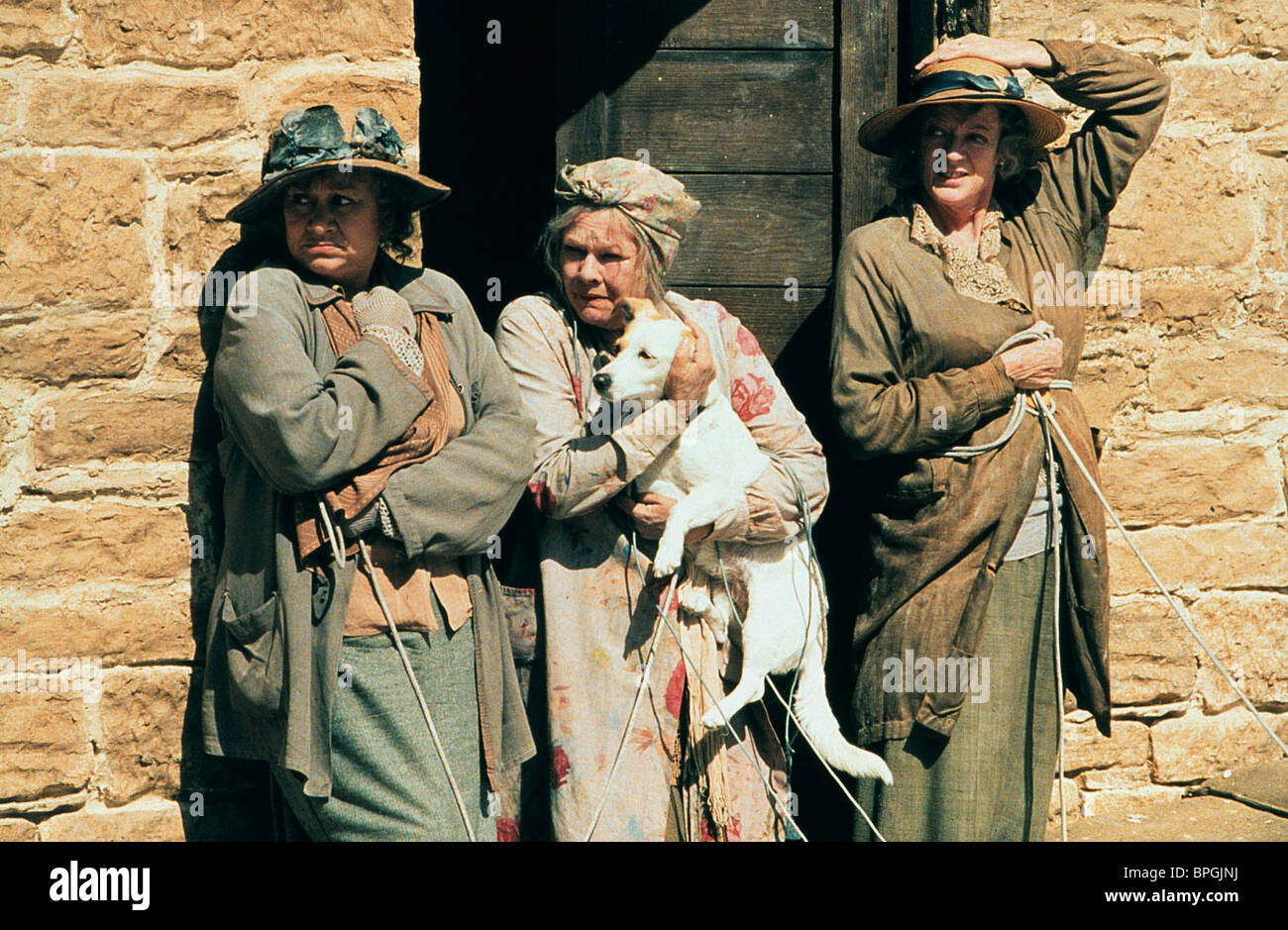 They ain't afraid of no dictator!