Confessions of a Film Junkie: 5 Underrated Actors & Actresses to be on the look for.
We as humans have fascinations and obsessions with celebrities.

Deep down everyone hopes someday that they will have the chance to meet one of their favorite celebrities; whether it's to get an autograph, a picture, share drink, or to be intimate with.

Names like Brad Pitt, Tom Cruise, Kate Winslett, Jennifer Lawrence, Samuel L. Jackson, Jennifer Aniston, and Halle Berry are actors and actresses, where if you just mention their name everyone knows who they are, and can name at least one film that they've appeared in.

However, those stars typically in big budget A-List films.

Not every person who appears in a film goes on to have a long and illustrious career, however, there are some that have leave quite an impact and could very well go on to be the next biggest star in Hollywood.

So today I am listing 5 Underrated Actors & Actresses to be on the look for, so be sure to keep an eye out in film and television for these guys and gals.

I will be listing them in no particular order.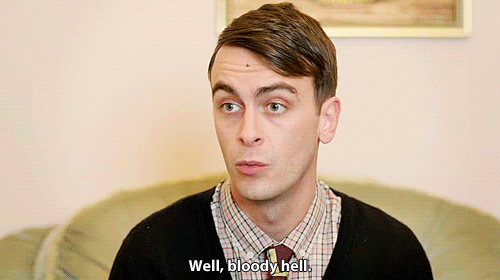 Joseph Gilgun is a young British actor who is probably known most famously as playing the caring sympathetic skinhead Woody in the 2006 Independent Drama "This is England".

He also played a psychotic drug dealer in the 2009 film "Harry Brown" alongside acting legend Michael Caine. Gilgun is also known for his television work in his native Great Britain, where he played the character Rudy Wade in the British version of "Misfits".

As for American works, he is probably best recognized from his role in Luc Besson's Sci-Fi/Action/Thriller "Lockout" where he played the neurotic and psychotic antagonist Hydell.

Giglun has a wide range as an actor and can play anything from funny and caring to scary and dangerous.

He also has perhaps the coolest accent ever; he sounds like a Scotsman trying to do a Cockney accent.
Joseph Gilgun in "Lockout"
Joseph Gilgun in "This is England"
Melanie Leishman is a Canadian Actress who is sure to be one of the most underrated young actresses in film and television today.

Leishman, is known for playing the nerdy and titular character Hannah on the Canadian cult favorite television show "Todd & the Book of Pure Evil" where she acted alongside beloved stoner comedian Jay Mewes.

More recently, Leishman appeared in the 2014 Slasher-Musical, "Stage Fright" acting alongside actress Allie MacDonald and rock superstar Meatloaf.

In addition to acting, Melanie Leishman also has a wonderful singing voice.

She is definitely a young up and coming actress to keep an eye out for.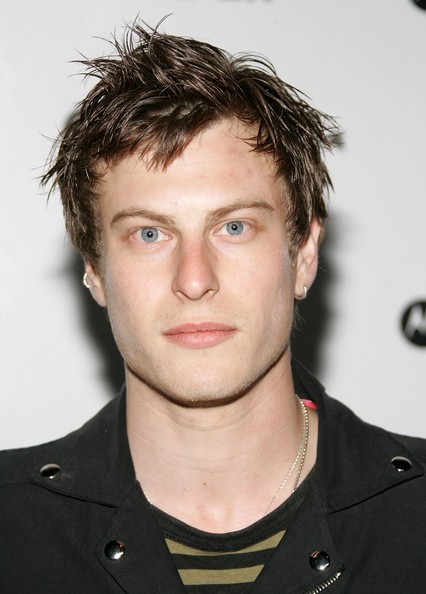 I've bashed Noah Segan on this blog before.

However, I've grown to enjoy and even like him as an actor.

I first started enjoying Segan as an actor after seeing him portray drummer Don Bolles in the film "What we Do is Secret", a biopic on Punk Rock pioneers The Germs.

Where he really won me over was his role in the film "Someone's Knocking at the Door" (which he also was a co-producer on).

Looking back, he wasn't as bad as I remembered in "Deadgirl", though his character is still pretty deplorable.

He tends to specialize in Horror/Thriller roles; I wouldn't be surprised to see Segan play a role in a Horror film that gets a nationwide release.

Oh, and a Fun Fact: when Segan was a kid he was the voice of the cartoon character Henry on the Nickelodeon show "KaBlam!".
I've reviewed two films that actress Danielle De Luca has appeared in: "Naked Fear" and "Necrosis: Blood Snow".

I bashed both films for being unoriginal and unprofessional.

However, I made it valid that I don't think Danielle De Luca is bad actress, but the films she appears in typically are—which is a shame—because she is a good actress, but she unfortunately appears mostly in terrible low-budget Horror films.

I wish there were some film studio out there that would give her a chance to show off her acting talent.
He made is big debut alongside Philip Seymour Hoffman in "Almost Famous".

Actor Patrick Fugit is definitely another Underrated actor in films.

Fugit is probably known best for playing the role of Zia in the 2008 Independent favorite "Wristcutters: A Love Story", and also played the Lizard boy in the "Cirque du Freak: The Vampires Assistant". Fugit may not be as well-known as other stars, but his work in Independent films, like "Wristcutters" truly showcase his talents as an actor.