The start of a new year is a time for reflection and reinvention as we examine the events of the past 365 days and look forward to all that is to come in the year ahead. It is at this time that many of us pursue new goals and resolutions in hopes of fulfilling the potential of a fresh new year. The 2009 film Julie and Julia explores the ways in which two very different women use resolutions great and small of their own to ring in a year of reinvention.
Nothing short of scrumptious
The story begins in 2002 Queens with Julie Powell reevaluating her life after reading about the recent literary success of her former classmate. Determined to reignite the passion that is lacking in her life, she starts a blog inspired by Julia Child's classic cookbook Mastering the Art of French Cooking. With the encouragement of her husband she embarks upon the daunting task of completing all 524 recipes in just 365 days, marking the beginning of a truly delicious journey of self-discovery. Meanwhile, in 1950's Paris Julia Child searches for something to occupy her after the end of World War II effectively ended her career in the CIA's predecessor OSS. After trying various hobbies without success she finally settles upon learning how to cook the French cuisine she possesses a passion for. After learning to master the art of French cooking herself, she is inspired to spread her knowledge and passion to other Americans and begins the project that will become her classic bestselling cookbook.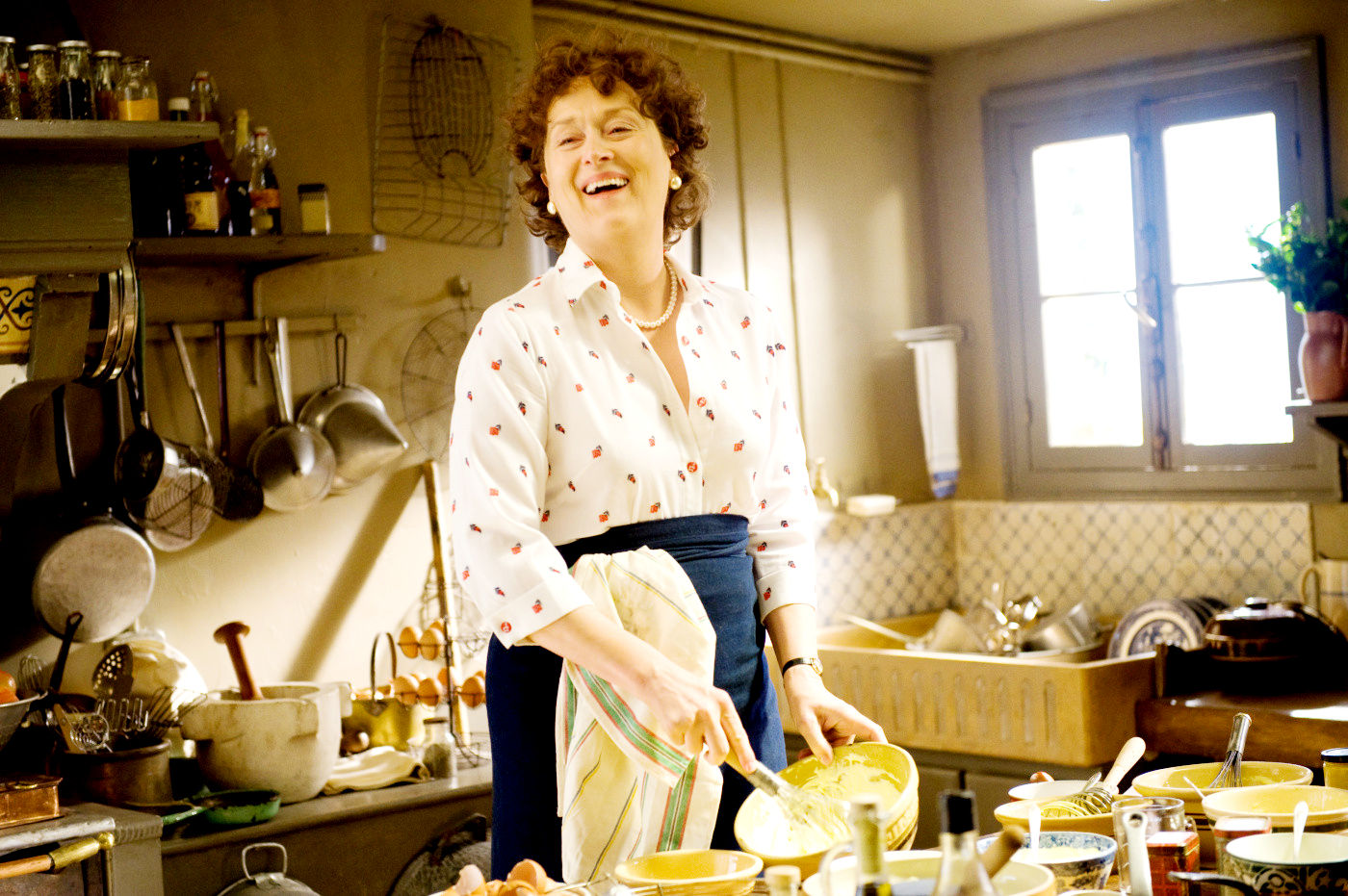 An example we could all aspire to
Through its infectious optimism and pioneering spirit Julie and Julia is an ideal film to begin a new year or any new pursuit with. Throughout the film both women meet success and failure with equal aplomb, lending viewers apt lessons in how to face our own triumphs and travails with grace. That is not to say, however, that the film portrays either Julie or Julia as unobtainable or perfect, as both women face their fair share of setbacks and make plenty of mistakes along the way, reminding us that failure is a crucial stop on the road to success as long as we are able to learn from it. As a result, the film remains both inspiring and relevant to audiences as it reminds us of the importance of maintaining passion and purpose in our lives despite whatever risks or difficulties that may entail.


The deceptively simple tale of two women finding success while trying to find themselves would not have lit up the screen as it does without its talented and charming cast. Stanley Tucci brings an amiable mix of understated strength, nurturing, and humor to his role as Julia's devoted husband, Paul, providing viewers with apt insight into the couple's marriage. Similarly Chris Messina imbues his role as Julie's supportive husband, Eric, with wry humor, and charm while still maintaining a modern grit which reveals the ways in which the dynamics of modern marriage have changed. Amy Adams is nothing short of loveable in her role as Julie, whom she portrays with such spunk and enthusiasm that viewers can't help rooting for her through every one of her mishaps both of the culinary and domestic varieties. Meryl Streep is overflowing with effervescent charm in her by turns comic and dramatic performance as cooking pioneer Julia Child, leaving viewers with little wonder as to how the larger than life chef won over the American public.
Biography, journey of self-discovery, and inspirational tale all these things and more can be found in Julie and Julia. Through its truly uplifting true-life stories the film offers an optimistic tale of what can be accomplished with hard work, passion, and loving support. With a winning cast, witty script, and delightful premise the film will, like the best dishes, leave you hungry for more. For inspiration and reinvention at any time of the year Julie and Julia is the perfect ingredient.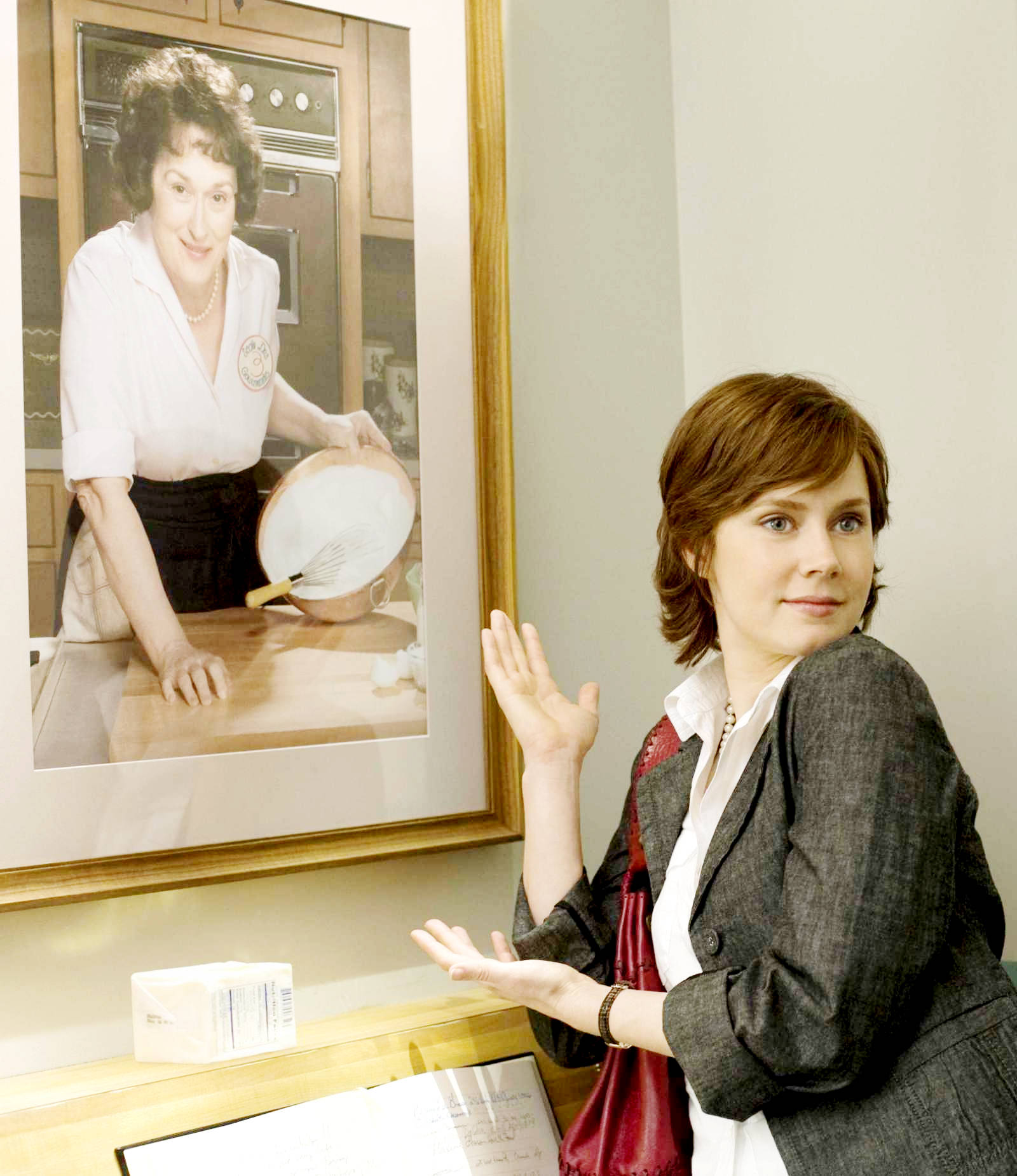 Nothing as sweet as a girl and her idol